Discover more from OthFit.com's Newsletter
OthFit.com is a pro-science healthy lifestyle blog that focuses on body-positive sustainable improvement for people over 40.
OthFit.com Newsletter
July 30, 2020
Hello everyone!
I hope you are having a great week, I have a lot of awesome info for you in this edition of our newsletter so I really hope you enjoy it. Thanks for reading and if you love it please share it with your friends!
Thanks so much,
Summer
**Content Warning**
This article takes a look at the long-term impacts of sexual abuse on health. Summer discusses her personal experience with drastic weight gain and health impacts following childhood sexual abuse, what the science says about the connection, and how to successfully overcome the trauma and get healthy.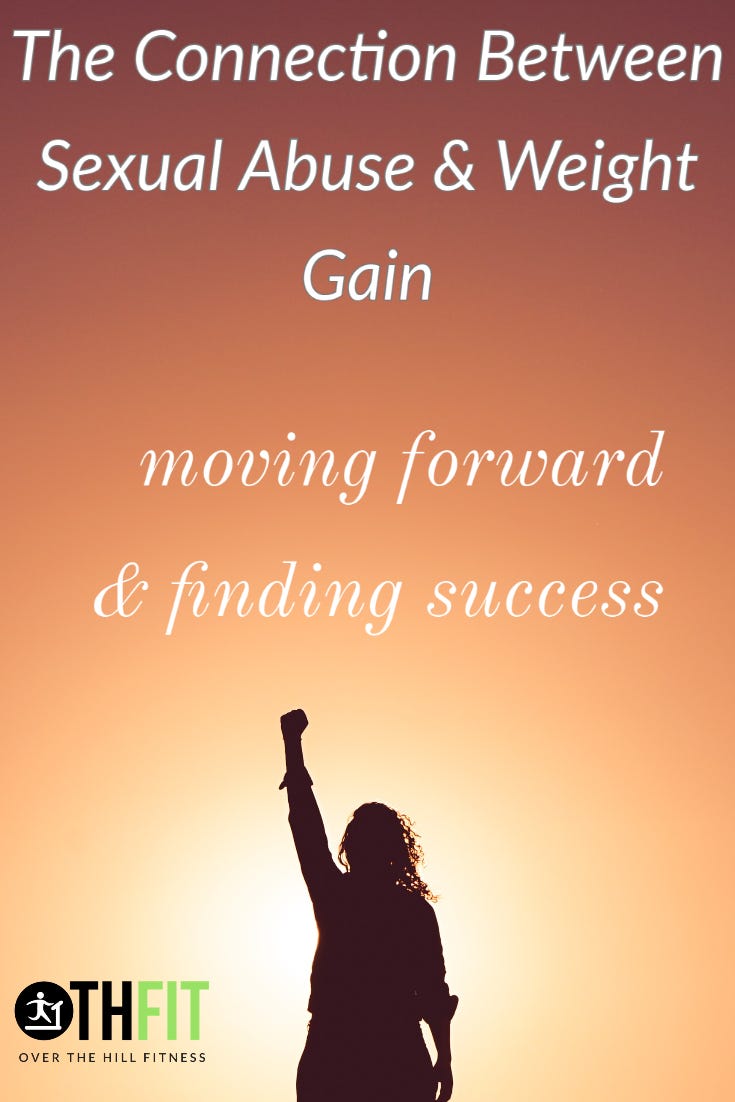 One of my family's favorite summertime foods is tacos! These from Ashly over at Recipes for a Better Life look amazing! I eat a strict keto diet and one of my favorite proteins is pork tenderloin but it's not my husband's. I was excited to find this recipe because I know this is a way for him to enjoy pork tenderloin too! I can use the crockpot to cook the meat for myself and for this delicious dish without heating up the house. The best part is that this recipe is loaded with nutrients and Ashly breaks it all down for you on her blog.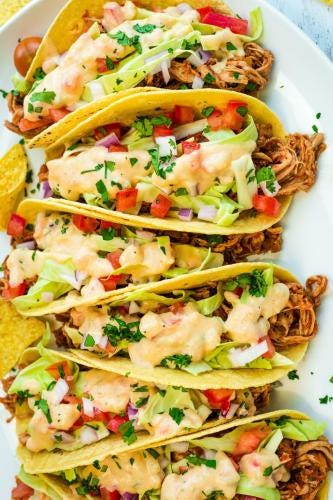 The week ending Saturday, July 25th was a long one for our family! All three of us had been sick and it took almost an entire week to find out it wasn't Covid (thankfully). It was also the start of Monsoon season and our garage and son's playroom flooded every day for 5 days straight. Yikes.
We also brought you amazing content in our Blog Roundup that you aren't going to want to miss so be sure to check it out. There are Workout Tips for Beginners: How to Prevent Wrist Pain and Build Grip Strength from Brian Lazanik.
Lilly Capri of Good Food Baddie had an amazing recipe for Grilled Greek-Style Lemon Yogurt Chicken. Yummy!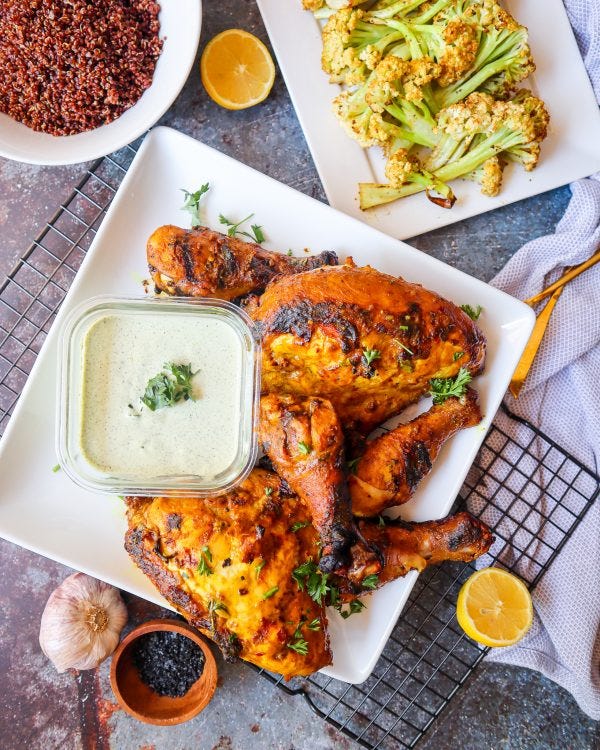 Ayomipo Adelakun from Mimi's Tidbits gave us 20 Amazing Self Care Ideas That do not Cost a Dime. I loved these because I am always needing to work some more self-care into my days.
Cassey Ho, from Blogilates wrote a really thought-provoking piece, Is It Ok To Want To Lose Weight? I really enjoyed this article as it addressed some questions and concerns I had about the body positivity movement.
We wrapped things up with this 30 Minute HIIT Workout from Lindsey Bomgren with Nourish Move Love. It's an intense one with no-repeat movements!
Vinnie Tortorich's podcast on Friday, July, 24th was an awesome one! He had Dr. Lori Shemek as his guest and they talked about inflammation. This is one that you don't want to miss!
In this article, Summer looks at green tea, what health benefits it's purported to have, its ingredients, and what the science says.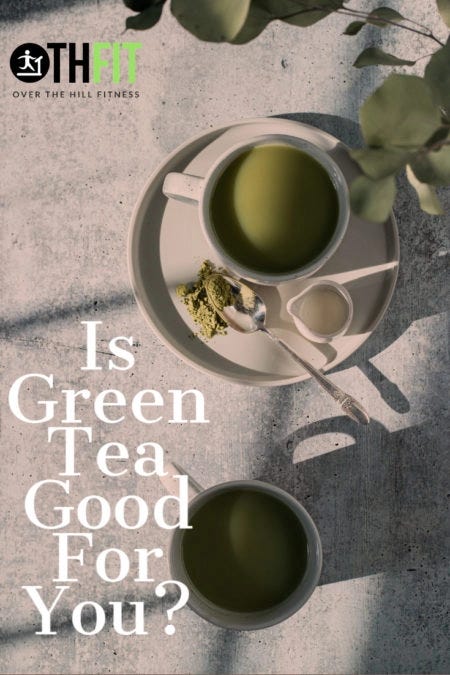 I love meditation, I try and work it in at least once a day, but there are times when my brain just can't do it. That's why I really enjoyed this piece by Dr. Frank Lipman, MD. He has some really great ideas on ways to connect without having to actually go all-in on a meditative state. My favorite was "Use your hands more and your brain a little less." He then provided ideas for some calming crafts that can just help you relax a bit.
For the week ending Saturday, July 18, 2020, we brought you a lot of content goodness from awesome health and fitness sites. Mike Mutzel from High Intensity Health shared a video interview with his mom who went all-in on Keto and Intermittent Fasting at the age of 63. It was really interesting!
18 Low-Impact Workout Options to Keep You Moving was a wonderful post from Maura from Empower Your Wellness. Not only did she provide some really great options but she did a wonderful job of explaining the difference between low-impact and low-intensity.
Shellie Lynn from ShellieLynn.com shared 14 Must Try Herbs to Support Healthy Digestion.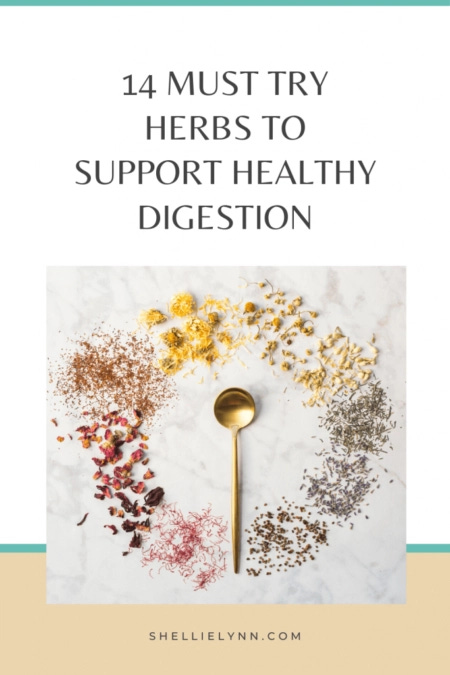 One of my favorite foods is egg salad and Anne with fANNEtastic Foods brought us one with avocado! Her Healthy Egg Salad Recipe With Avocado was amazing, I've already made it twice!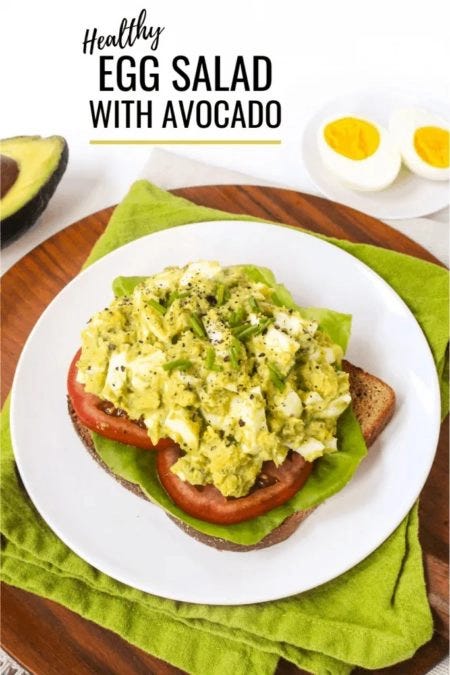 Cassey Ho with Blogilates finished off our Blog Round-Up with a great ab workout! Her Ab Blast Level 1 Beginner Pilates Ab Workout is one you really have to try.
Alright, that is our newsletter for this edition. Thank you so much for reading. I hope you have a wonderful couple of weeks!
~Summer