Discover more from OthFit.com's Newsletter
OthFit.com is a pro-science healthy lifestyle blog that focuses on body-positive sustainable improvement for people over 40.
OthFit.com Newsletter
August 12, 2020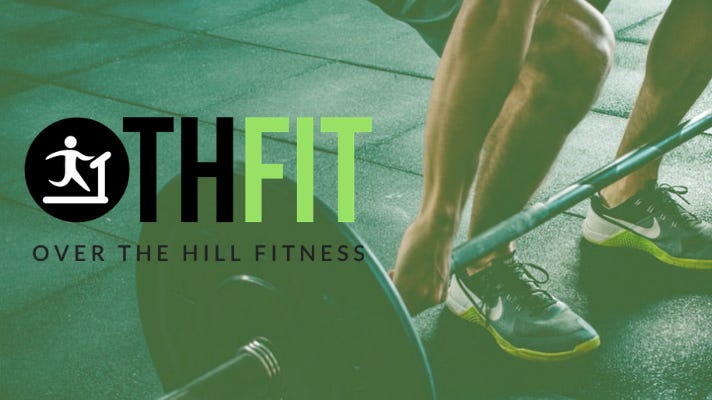 Hello! Thank you so much for taking the time to read our newsletter. This has been a busy couple of weeks and we have a lot of awesome content to get to! We are already almost halfway through August and our son has started high school! He's our youngest so in just 4 short years Bill and I will be empty nesters. Yikes!
Aging has been on my mind, probably because my baby is no longer a baby so that will be a bit of a theme in this newsletter. I hope that you enjoy it!
~Summer
The week ending on August 1st was one with especially great content to dig through and narrowing it down for the blog roundup was tough! I was able to do it though! So let's see where we ended up.
7 Tips to Fix Knee Pain From Single-Leg Exercises from Nia Shanks is a great post with ways to help with knee pain when doing single-leg exercises. As I've gotten older my knees have become more prone to pain when I exercise and I definitely notice it more on single-leg exercises so I was super glad to find this post!
---
Integral Yoga: A Fully Integrated Yoga Path from Rose Hahn is a really wonderful piece that explains not only the different yogic paths but also what it means to be on a truly integrated path.
I have practiced yoga for 18 years and I have loved every moment of it and this post really spoke to me. It really calls out to us to explore all parts of yoga, not just the physical asana, and incorporate them into our lives.
---
Double Chocolate Zucchini Muffins - Vegan & Gluten-Free this delicious recipe caught my eye because the image I saw on Twitter was so darn moist! How could vegan and gluten-free muffins be so fudgy?? Capri Lilly of Good Food Baddie shows us with this amazingly delicious recipe. I made them for my son and he loved them. If that picky eater devoured them, you know they're good!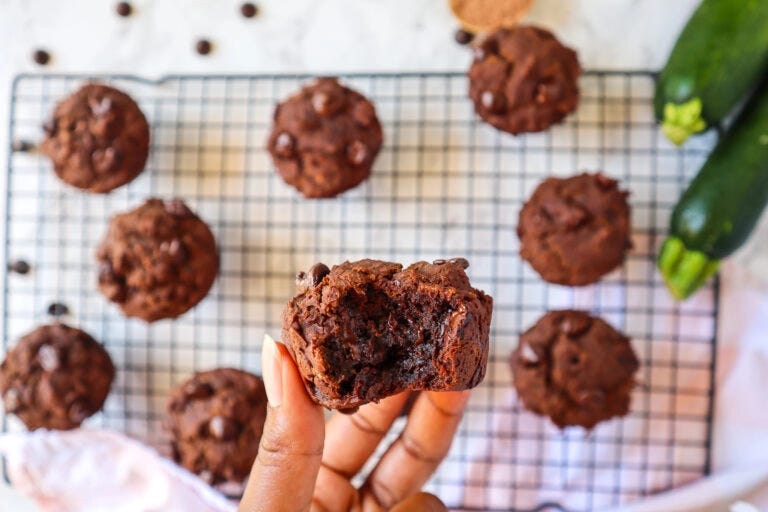 ---
What is Low Carb, or Keto Flu? And Ways to Beat It is a really great piece from Mark Sisson who is the creator of Mark's Daily Apple. He always has tons of great information and advice and this article is just another example. If you are new to keto or low carb ways of eating, or you've been knocked out of ketosis and are getting back in, you may experience the dreaded "keto flu".
Mark explains what it is and some great ways to get through it and on to ketosis where you will have more energy, lose weight, and feel so much better.
---
31 Great Beginner Workouts You Can Do At Home is a post from Little Steps, Big Happy that is chock full of workouts specially designed for you to do at home. This video from PopSugar is one that is included and it's perfect for beginners but also fun for anyone looking for a quick workout.
---
I am sort of a geek for all things science so when I saw that Dr. Kara Fitzgerald's newest podcast episode was about genetics AND aging I was very excited. Together with Dr. David Sinclair, a Harvard Professor, they explore what aging is, is it something that is inevitable? can it be stopped or reversed? and much more. You will definitely want to listen.
---
In this post, I explore what happens in our bodies as we age after 40 and beyond. What changes and how do those changes impact our sex lives? I take a look at the science of decreasing hormones in women AND men and how they play a part in our lowered libidos and a plethora of other symptoms that can cause a marked decrease in sexual activity.
However, there are so many things that can be done to help ensure that we have active and vibrant sex lives as long as we would like. I give lots of great tips to keep the passion alive and those juices flowing!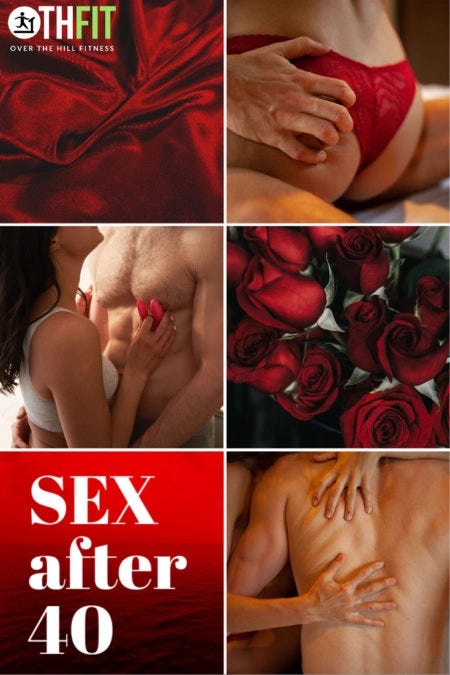 ---
This is a really great video from The Doctor's Farmacy podcast by Dr. Mark Hyman. In this episode he talks with Susan David, Ph.D. about emotional agility and how to handle dealing with the world without hiding from feelings and things that are difficult. I thought it was very timely and full of really wonderful information.
---
This weekly roundup was a day late and was published on Sunday, August 9th. I had been trying to get through a multi-day migraine and my autistic son's first week of high school distance learning. It was sort of a chaotic week!
On the plus side, everyone else was on top of things so when I set down to put the Roundup together I had so much great content to choose from the only difficult part was having to leave so much out!
Doctor Lifestyle Changes & Carnivorism With Philip Ovadia was by far my favorite podcast that I listened to that week. It was from Vinnie Tortorich and featured Dr. Philip Ovadia. They spoke about a lot of different topics and the entire episode was really interesting.
What I loved is that Dr. Ovadia is a cardiothoracic surgeon and he made the change to low-carb, then keto, and now he is on a carnivore diet and he feels great and is healthy! A lot of the episode focused on lifestyle changes to prevent and treat common health issues such as high blood pressure, high cholesterol, and metabolic syndrome before automatically prescribing medication.
---
Summer Vegetable Casserole is a recipe that comes to us from Katrina with GF Veg. It is a delicious combo of summer veggies like tomatoes, yellow squash, zucchini, and onions, topped with Gruyere cheese. It is definitely something you'll want to try!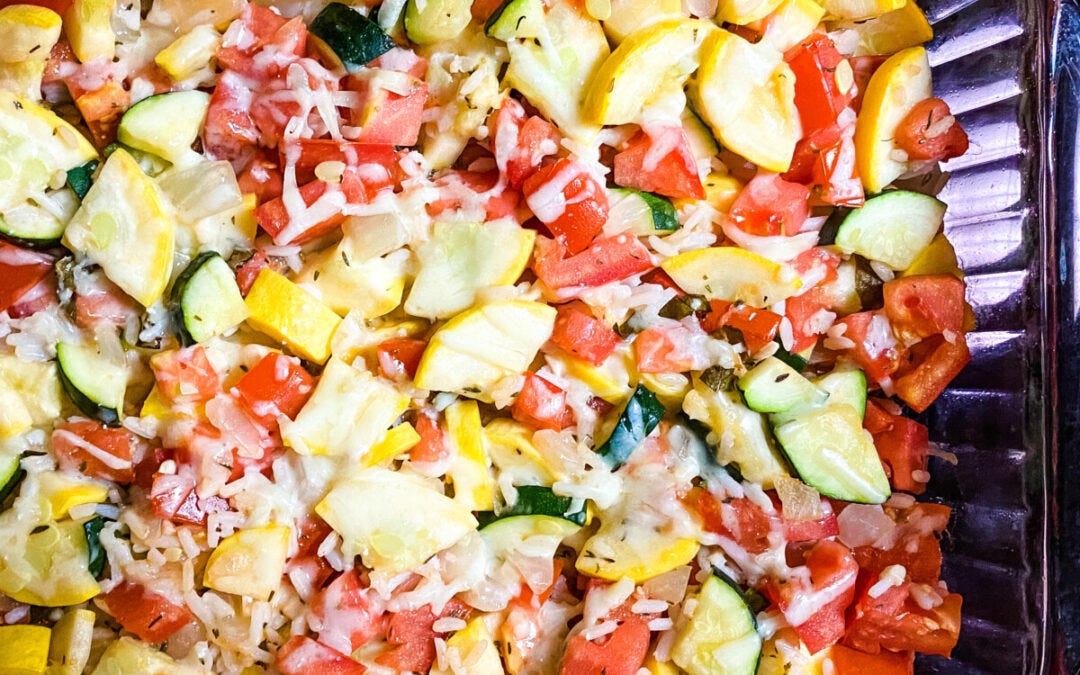 ---
Life After Cancer Treatments: A New "Normal" is a post from one of my favorite blogs, Pink Ribbon Runner written by Patricia Prince. She is a breast cancer survivor who started running and then didn't stop. She is working on becoming a Health Coach and would like to be a Cancer Coach to help others through the process of treatment and to find wellness afterward.
---
Breathwork Series: Intro to Breathwork is the beginning of a wonderful series by Jen from Buddhabelly. If you are new to breathwork then this is an awesome place to start as she does a great job of explaining what it is, the benefits of breathwork, and how to start. If you have some experience, I still think it's worth going back and reviewing, her guide is thorough and we can always learn from another's perspective.
Also, because it is the first in a series, be sure to bookmark her blog or subscribe to her RSS feed so that you don't miss the rest!
---
30 Minute Barre Wild Card Workout is a fun and intense workout from Fitnessista. She includes lots of ways to modify for beginners or those with low-impact needs so it really fits all levels. Give it a go!
---
Thank you so much for reading our newsletter and as always let me know if you have any comments or feedback. ~ Summer